Instructions on making alterations to your event page
1. Login to the Rafflebox dashboard and select the "Raffles" icon from the left-hand panel.
2. Select the raffle you wish to edit.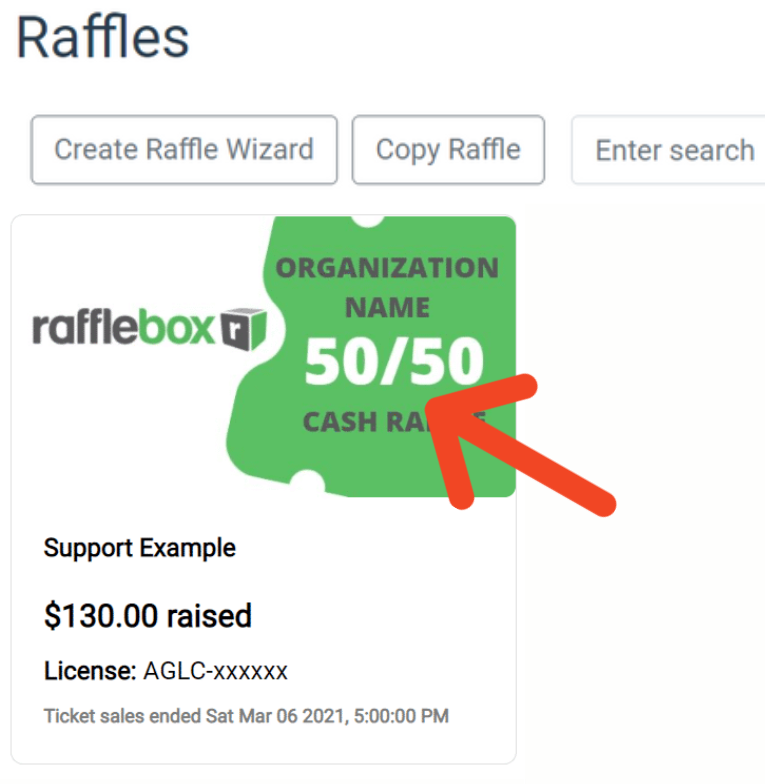 3. Select 'Edit'.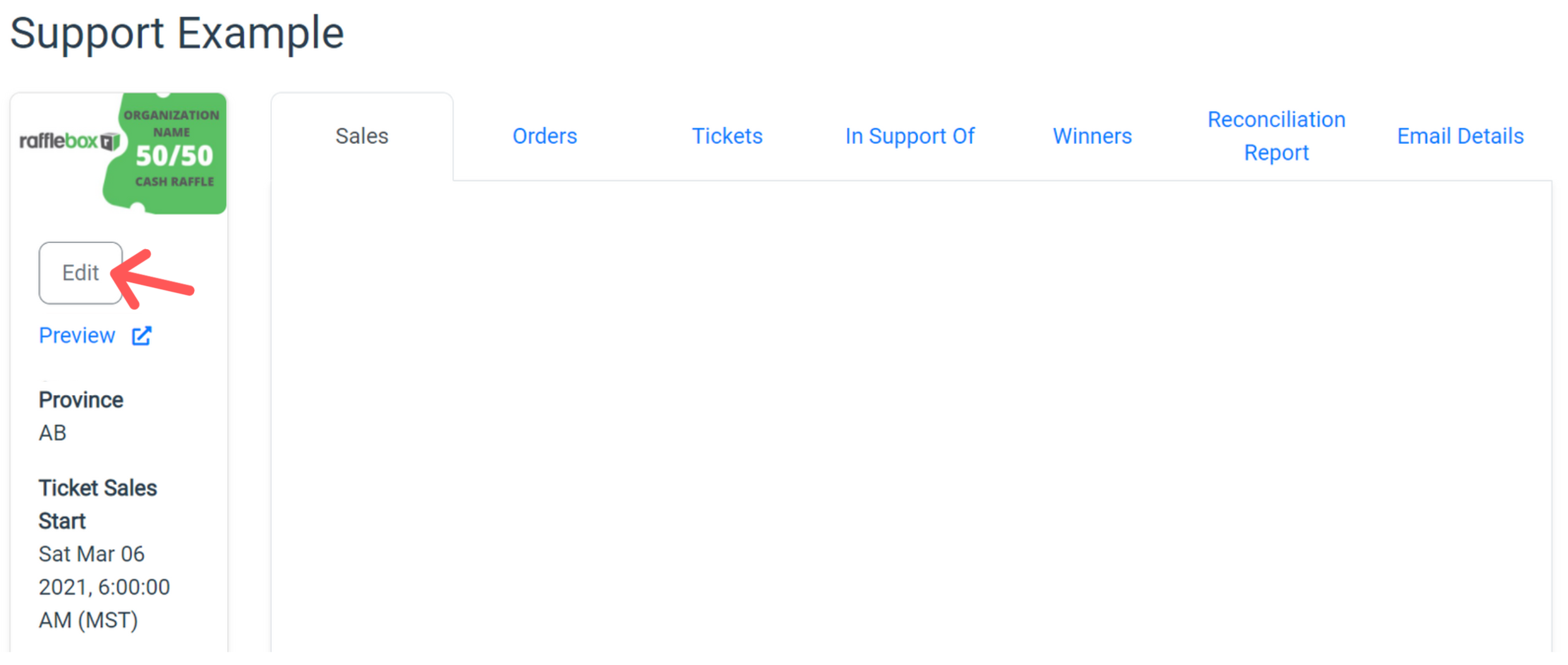 4. Here you can edit your raffle Description, Rules, Banner Image, and Dates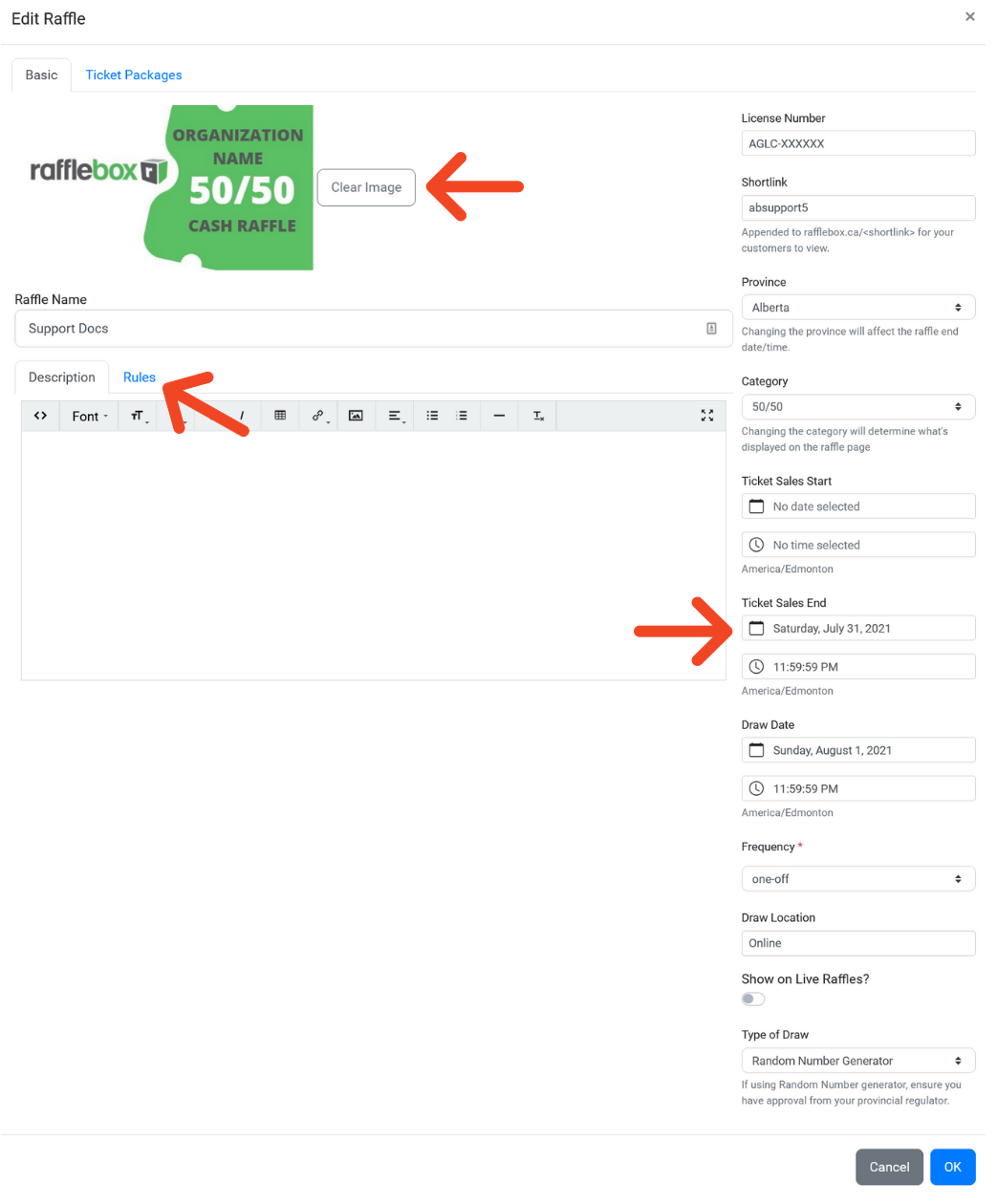 5. Select OK. The page will reload with all your data saved in the raffle. You can now upload your licence and then send a request to activate for your raffle.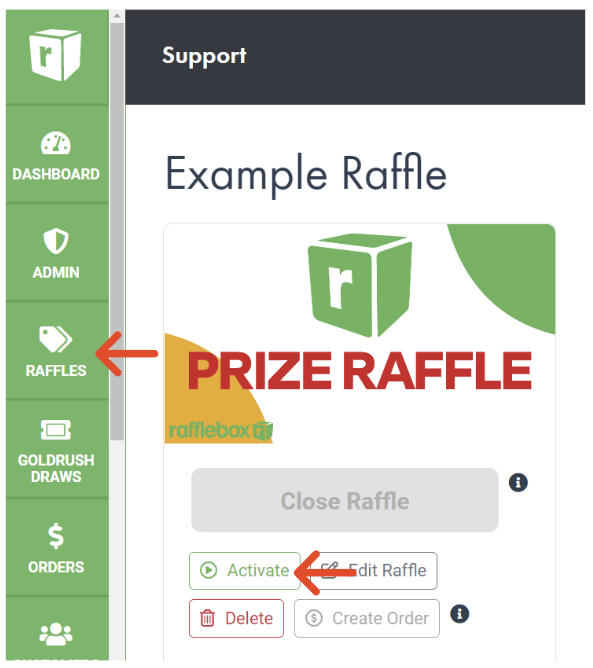 Note: Once activated, you will not be able to edit the rules, dates, or prizes on your raffle page.
Contact Help@Rafflebox.ca if you require changes to a live raffle