This guide will outline how to create a new raffle.
1. Log in to the Rafflebox dashboard and select the 'Raffles' icon on the left-hand panel.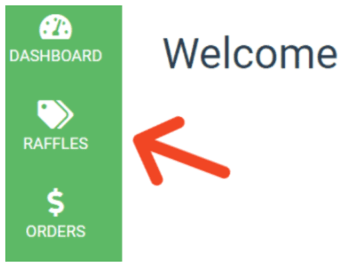 2. Here you will see all past / ongoing raffles that you have ran. Select the 'Create Raffle' button.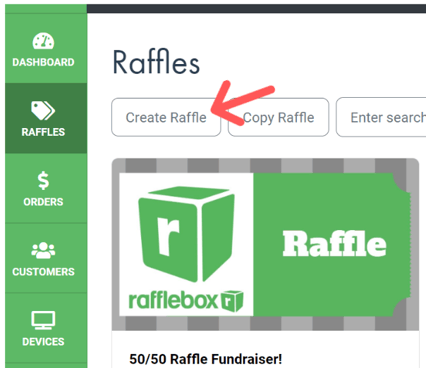 3. Enter your raffle's details. Once complete, select 'Create'
*Note - Only enable the 'Allow In-Venue Sales' toggle if you will be using our Pax handheld terminals.
- The Live Raffles toggle should only be enabled when your raffle is activated. This toggle is what allows your raffle to be searched on the Rafflebox home page (https://www.rafflebox.ca/raffles)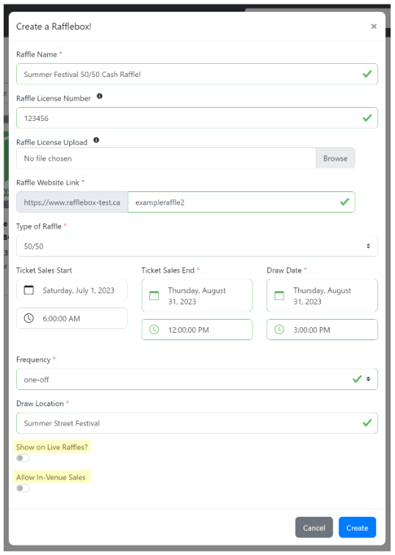 4. Select 'Edit Raffle' to enter your raffle's remaining details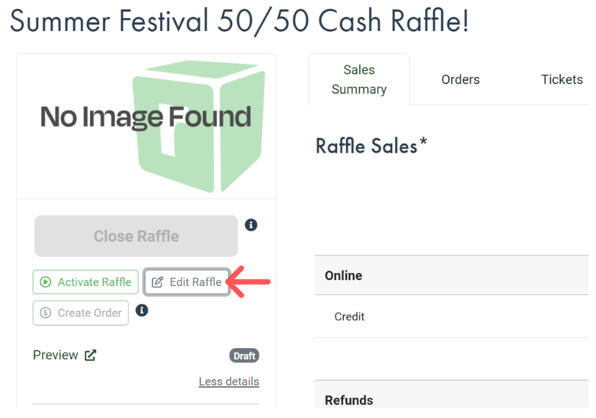 5. Enter your raffle Description, Rules and Banner Image.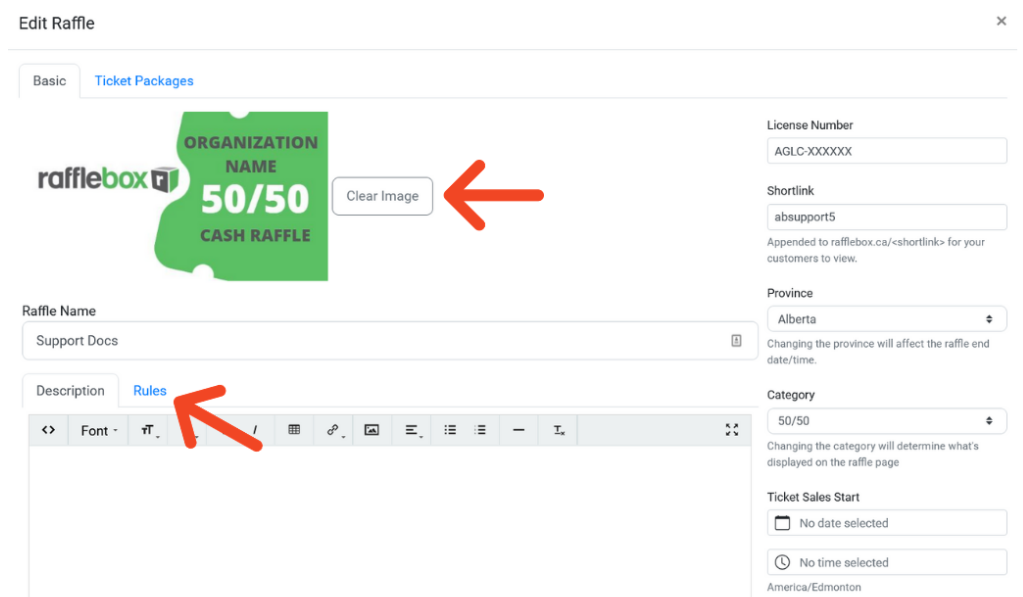 6. Under the Ticket Packages tab, enter your ticket pricing details and select the 'Add' button when finished with each tier. Once all details have been entered select 'Save'.
*Note - For regions that have limits on how many tickets can be sold or what the max total jackpot can be, refer to our guide here on how these should be entered:
How to enter licenses with ticket quantity or total pot restrictions / https://app.hubspot.com/knowledge/21217756/edit/119875364429

7. You can preview what your raffle page will look like by selecting the 'Preview' button.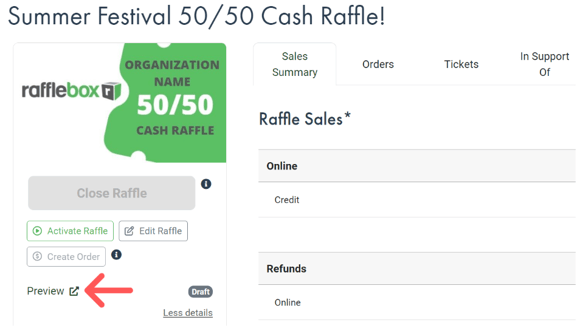 8. If there are no further changes to be made and you approve of it to be published, you can request your raffle to be activated. Our team will review the activation request and activate the event for ticket sales within 24 hours.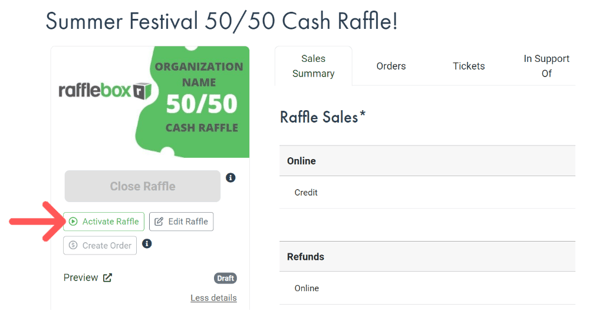 *Note - should there be any info missing from your initial setup, you will be notified via popup and will not be able to request activation yet